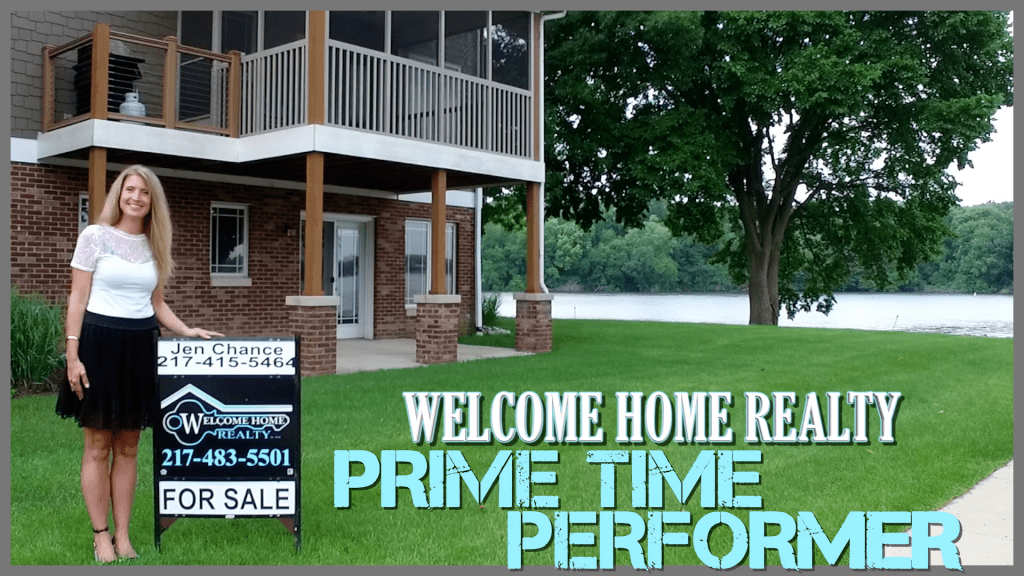 Here are this week's candidates for the Welcome Home Realty Prime Time Performer.
You can vote once every 12 hours until the polls close on Friday at 5 p.m.
The winner will receive a $20 gift card to Dublin Pub.
Heidi Hergenrother (Pleasant Plains Girls Basketball) The Cardinals started their postseason journey Saturday night against Auburn winning their third regional title in three years. Heidi was the spark Plains needed as she netted 12 points in the first half. Her efforts helped the Cardinals cruise into sectionals with a 51-28 win over Auburn.
Travis Hogan (Riverton Basketball) When a top state ranked team comes to town, you need your best players to show out. That's exactly what Travis Hogan did as the Hawks hosted West Central at the Riverton Shootout. Hogan filled up the stat sheet with 21 points, seven rebound, five blocks, and five steals on their way to a 55-49 victory.
Joel Niermann (Pleasant Plains Basketball) In one of our most intriguing matchups of the season, Pleasant Plains and SHG lived up to the hype in their overtime finish at the Riverton Shootout. In this possible 2A sectional semifinal, Niermann had a monster game with 17 points and 19 rebounds to lead the Cardinals to the 57-55 OT win over the Cyclones.
Logan Christensen (U-High Basketball) Lanphier and U-High was a premiere matchup Tuesday night with both teams fighting to stay at the top of the CS8. With the Pioneers heading to Lober-Nika Gym, not many people game the a chance to sweep the Lions. Logan Christensen had other ideas as he notched 20 points to put U-High in the CS8 drivers seat with a 68-59 win.
Jase Bergschneider (Taylorville Basketball) When you set an single game scoring record, you better believe there's a spot on the PTP for you. Thats exactly what Jase did as he dropped and eye-popping 51 points in the Tornadoes 77-54 in over Mattoon. Jase scored 20 in the first quarter, 10 in the second, 15 in the third, and 6 in the fourth to break the pervious record of 44. Jase now finds himself just 38 points shy of the all-time Taylorville scoring mark.
Cheyenne Trotter (Lanphier Girls Basketball) The Lions are headed to regionals with plenty of momentum after a comfortable 69-46 win at home over Glenwood. Trotter was a key in the Lions' hot start as they finished the first quarter leading 20-8. Trotter also had a game high 21 to power Lanphier to the CS8 win where they finished with a 13-5 record.
Mitch Hutmacher (Glenwood Wrestling) It's no surprise Mitch is on his way to Champiagn after advancing to state at the Mascoutah sectional. What made his semifinal win at 195 more impressive is that he is now a record holder for the Titans. Mitch picked up win number 145 beating the previous record that stood since 2012.
Billy Tucker (MacArthur Wrestling) The Generals have a sectional champ on their hands as Tucker capture the 145 title with a win over Lincoln's Austin O'Donoghue in the championship match. Tucker brings a 25-3 record into Champaign where he will look to make some noise at state.
Dresden Grimm (Auburn Wrestling) Speaking of freshman stepping up at sectionals, none did it bigger than Dresden. The Trojan not only advanced to state but brought home a sectional title at 120 pounds. Six other Trojans also advanced so we will see them in action this Thursday.
Reese Edwards (SHG Wrestling) The Cyclone wrestler punched his ticket to Champaign with a runner up finish at 195 in Vandalia. Edwards won by fall in the second second round of his semifinal match to secure a state berth. Edwards' teammate Mason Clem will also head to Champaign  this Thursday by qualifying at 182.