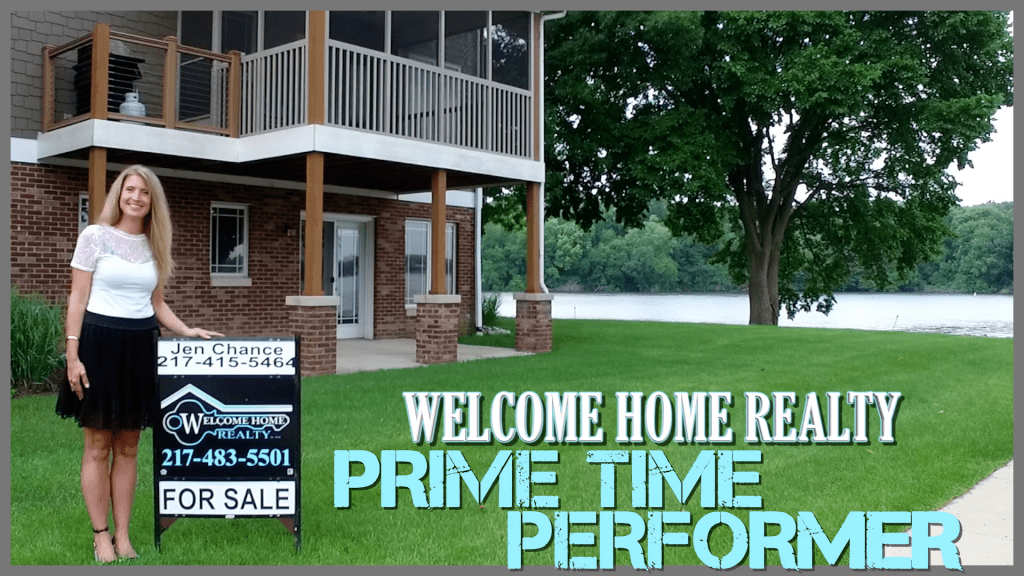 Here are this week's candidates for the Welcome Home Realty Prime Time Performer.
You can vote once every 12 hours until the polls close on Friday at 5 p.m.
The winner will receive a $20 gift card to Dublin Pub.
Ashlyn Sturdy (Tri-City Girls Basketball) Sturdy had one of her most efficient games of the season as as she went 7-10 from the floor and 9-12 from the line to drop 25 points in a 54-40 win over Riverton. Ashlyn also added another huge game against North Mac later in the week with 29 points 9 rebounds 7 assists and 7 steals to lead the Tornadoes to a 7-1 to start the year.
Travis Hogan (Riverton Basketball) Hogan has been on fire to start the new season and one game why was his 29 point effort against Monticello. Hogan only missed four shots and added nine rebounds to help the Hawks score a non-conference win.
Bennie Slater (Springfield Basketball) When you beat a team for the first time in nearly five years, someone's got to be on the PTP list. For Springfield, it was Bennie Slater who pitched in a 20 and 12 game against Southeast to help the Senators open the CS8 season with a win.
Quincenia Jackson (MacArthur Girls Basketball) The Generals have started the CS8 season with win over Springfield and SHG and "Q" has been leading the charge. She had a whopping 33 points in the conference opener and 20 more against to Cyclones to set the Generals in the drivers seat for the CS8.
Martrice Brooks (Lanphier Girls Basketball) Lanphier had no problems with Rochester in their second game of the CS8 season as the Lions would win 61-48. Brooks led the charge with 23 points to help the Lions gain a big lead and not look back.
Charlie Patterson and Michael Ushman (Auburn Wrestling) Auburn got off to a fast 2-0 start with a 55-21 win over Tremont and a 56-16 win over Mt.Zion. Two Trojans picked up milestones in each duel as Charlie Patterson scored his 100th win against Tremont and Michael Ushman got win 100 against Mt.Zion.
Derrick Roberts (Calvary Basketball) Showcase Saturday gave us a ton of candidates for this week's PTP. Derrick Roberts started things off at the first game of the day featuring Calvary and Peoria Christian. Roberts had a double-double with 22 and 11 rebounds to guide Saints to a 45-28 win.
Dain Richie (New Berlin Basketball) Richie earned himself a new career high with 11 points in the Pretzels' double overtime win over South County on Friday. But less than a day later he would outdo himself by scoring a game high 22 points (20 first half)  in New Berlin's 57-32 Showcase win over Warrensburg-Latham.
R.J. Walker (Eisenhower Basketball) Last year the Panthers fell to SHS in a close Showcase contest. Fast forward to this season and it was a different story. RJ scored 21 points to help set the tone in their 42-39 win over the Senators to kickoff the CS8 season.
Will Turk (Glenwood Swimming) Turk set a new school record in the 100-yard breaststroke as he finished with a time of 1 minute and 1.61 seconds. Will broke the record that stood for 17 years by less than a second. The Titans finished second at the Macomb Invite.
K.J. Debrick (Lanphier Basketball) Maybe the player of the entire Showcase Saturday, KJ stepped up when Lanphier needed him most. The big man had a 25 point 22 rebound and 10 block triple-double to help the Lions win against MacArthur 80-60.
Jonah Sinclair (PORTA Wrestling) Auburn and Glenwood have carried the wrestling buzz to start the season and rightfully so, but PORTA is right there with them. Sinclair and the Bluejays have started the season with wins over CS8 schools Jacksonville and Springfield. Jonah also picked up a tough OT win against Michael Ushman (4-2) in the Bluejays' matchup with Auburn.