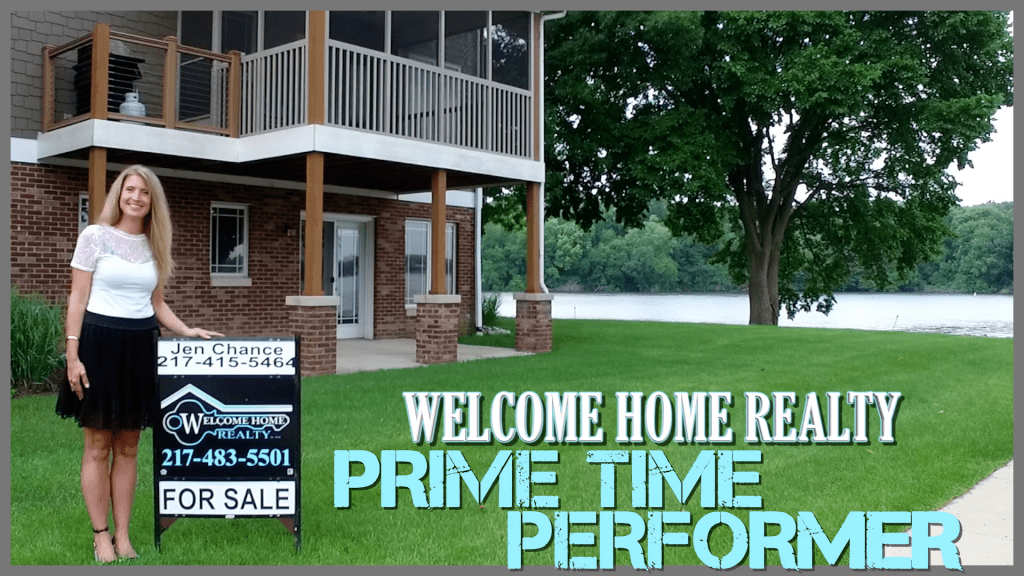 Here are this week's candidates for the Welcome Home Realty Prime Time Performer.
You can vote once every 12 hours until the polls close on Friday at 5 p.m.
The winner will receive a $20 gift card to Mariah's.
Nic Laird (Athens Football) 14 carries. 340 yards. Six touchdowns. One playoff win. Nic Laird was an absolute monster on Saturday, as the career rushing leader for the Warriors further cemented his legacy as an all-time Athens running back with a dominant playoff performance to send Athens to the second round in 1A.
Rileigh Rennecker (PORTA Volleyball) The Bluejays' senior has been as reliable as they come on the floor for PORTA, and she again showed why at the regional stage this week. Rennecker tallied five aces, seven kills and four blocks for the Bluejays in a regional quarterfinal win over Riverton Monday, then followed that with a seven kill, three ace, two block performance against SHG, giving the Cyclones a tough game before falling at the regional semifinal stage.
Wolf Brethorst (Springfield Soccer) An argument can be made that Wolf Brethorst is one of the most clutch athletes we've seen at Channel1450. Tuesday against Champaign Central, he did it again. His go-ahead goal with 42 seconds left in the game pushed Springfield High through to a sectional championship, and it doesn't get much more Prime Time than that.
Colin DuBois (Auburn Football) It's no secret the Auburn Trojans are a different team with Colin DuBois on the field. His return has sparked the Trojans, and his effort on the ground is essential to Auburn's success right now. Against Chester in round one of the 2A playoffs on Saturday, DuBois was the offense. The senior totaled 150 yards and two touchdowns on 21 carries while taking another three catches for 70 yards in a 19-0 win.
Erin Borntreger (Lutheran Volleyball) Lutheran needed a rally against Hartsburg-Emden, and Borntreger was there to go them one. Her 16 kills proved vital in a three set win to send the Crusaders to the regional championship, where Lutheran fell in a hard-fought three set loss to Athens.
Liam Monahan (Pawnee Football) The workhorse for Pawnee football was the guiding force behind the school's first playoff win as an 8-man unit on Friday night. Monahan ran for 134 yards and four touchdowns, adding five 2-point conversions in a 60-2 win over Judah Christian.
Emilie King (New Berlin Volleyball) The Pretzels sure made some noise in the 1A Mason City Regional, and King was a big part of that. Registering nine kills in a three set win over Illini Central on Tuesday, King led New Berlin with 11 kills and eight digs Thursday in a tough three set loss to Lewistown in the regional final.
Olivia Viele & Mary Clare Mizeur (SHG Swimming) The juniors led the way for SHG in Eisenhower pool on Saturday at the CS8 meet. Both Viele and Mizeur came away with two individual wins each as well as two wins in relay races for the Cyclones to help SHG take home the CS8 swim title. Viele took first in the 100 butterfly, 100 backstroke, 200 medley relay, and 400 freestyle relay, while Mizeur took first in the 50 freestyle, 100 breaststroke, 200 medley relay, and 200 freestyle relay.
Jason Hansbrough (Glenwood Football) With cousin Narkel Leflore going down with an ankle injury in the Titans' round one playoff game against Danville, Jason Hansbrough had to step back into the backfield and he performed admirably. Totaling 113 yards and two touchdowns on the ground, the senior wideout filled in at his old position just fine to help Glenwood rout Danville 56-20.
Noah McIntyre (Athens Cross Country) The younger McIntyre had big shoes to fill when brother Wyatt finished his career as a state champion. So far, so good for Noah. He took home the 1A Elmwood Sectional Title on Saturday with a time of 15 minutes 11 seconds, edging out Hamilton's Miles Sheppard by two seconds.
Jacob DuRocher (Rochester Football) Facing an early deficit against a visiting LaSalle-Peru team in round one, Jacob DuRocher kicked it into another gear. The Rocket running back ran wild once again, ripping off 196 yards on the ground to go along with three touchdowns to help Rochester run all over LaSalle-Peru for a 68-26 win.