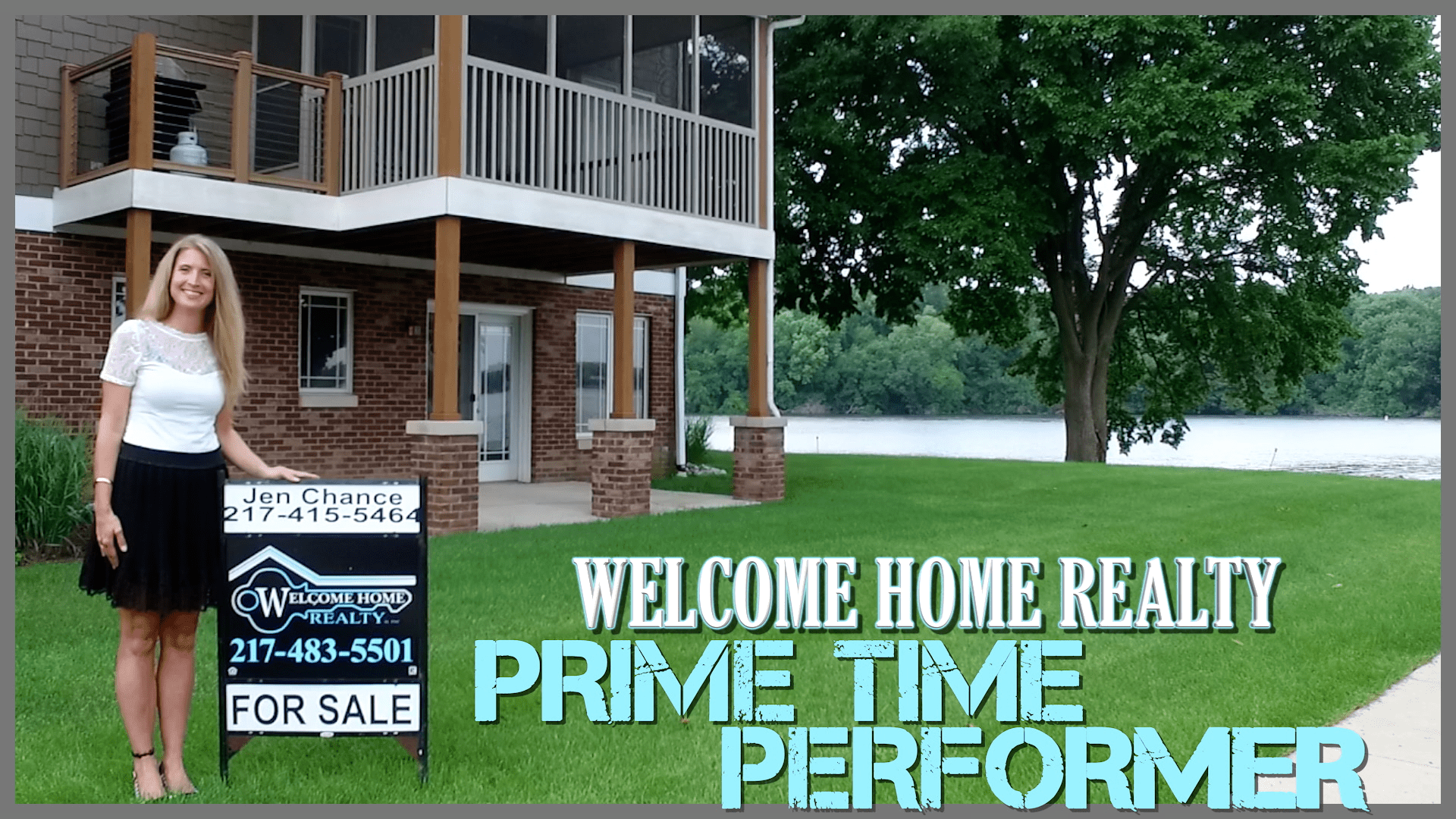 Here are this week's candidates for the Welcome Home Realty Prime Time Performer.
You can vote once every 12 hours until the polls close on Friday at 5 p.m.
The winner will receive a $20 gift card to Mariah's.
Rashad Rochelle (Springfield Football) Another week, another time Train makes our Prime Time Performers list. Rochelle led the Senators with six touchdowns (three rushing and three passing) against Jacksonville to get win number seven for SHS.
Bryson Boes (Maroa-Forsyth Football) The big man rumbled and stumbled his way to 177 rushing yards and two TDs. Boes set the tone early with a 93 touchdown yard run to give Maroa the edge in the Trojan war over Auburn.
Caroline Gwaltney (Williamsville Cross Country) Gwaltney finished first for the Bullets and second overall at regionals with a time of 18:58. She was one of three Bullets to finish in the top ten to help Williamsville claim a regional title.
Nia Gibson (Glenwood Cross Country) Nia makes another appearance on the Prime Time Performers list because this week she led the Titans to a regional title. The Titan standout raced her way to a 17:39 to take top honors at regionals.
SHG Girls Swimming and Diving The Cyclones had themselves a day in the water at City swim. Olivia Viele, Mary Clare Mizeur and Lauren Blair each won two individual events apiece as well as Elise Ilsley winning the 1 meter diving competition. Elizabeth DeSalle and Sophie Sowlealso won individual events as SHG tallied 165 to take first place. 
MacKenzie Houser (Pleasant Plains Volleyball) The Senior has made things run for the Cardinals all season long and it was no different in their last conference game of the year against PORTA. Houser picked up 25 digs to help Plains come back from a 0-1 start to cap off a perfect 9-0 Sangamo season.
Tyree Coleman (Southeast Football) The spectacular sophomore ran for over 200 yards to help the Spartans close out the season with a win over Lanphier. Coleman also added four touchdowns to his stellar day.
Deyson Davis (Athens Football) The Warriors finished 7-2 on the season with a win over New Berlin and a big part of that was Davis on the ground. He ran for 233 yards and a score to power the Warriors' offense into the playoffs.
Dakota Sunley (Pleasant Plains Football) Not only was Sunley a force on offense with 116 yards receiving and a TD, he was also a beast on defense with a school record three interceptions. Sunley's efforts on offense and defense helped the Cardinals close out the year with a win over Pittsfield.
Narkel Leflore (Glenwood Football) There were a ton of gamers in the week nine matchup of Glenwood and Rochester, but no one outplayed Narkel. The speedster rushed for 230 yards and 2 TDS on the ground as well as 118 and a TD in the air. Leflore added this to his long lost of monster games to help Glenwood finish the regular season 9-0.
Caroline Jachino (Pleasant Plains Cross Country) Though the Cardinals didn't win a regional title, Jachino did her thing coming back from injury and placing first at the QND regional. Jachino took top honors with a time of 18:53.
Grant Ripperda (Williamsville Football) Rippy was a prime reason the Bullets finished 9-0 as the senior carried only 11 times for 101 yards. Grant also put three scores on the board with two rushing TDs and one receiving. The Bullets finished the season 9-0 headed into the 3A playoffs.