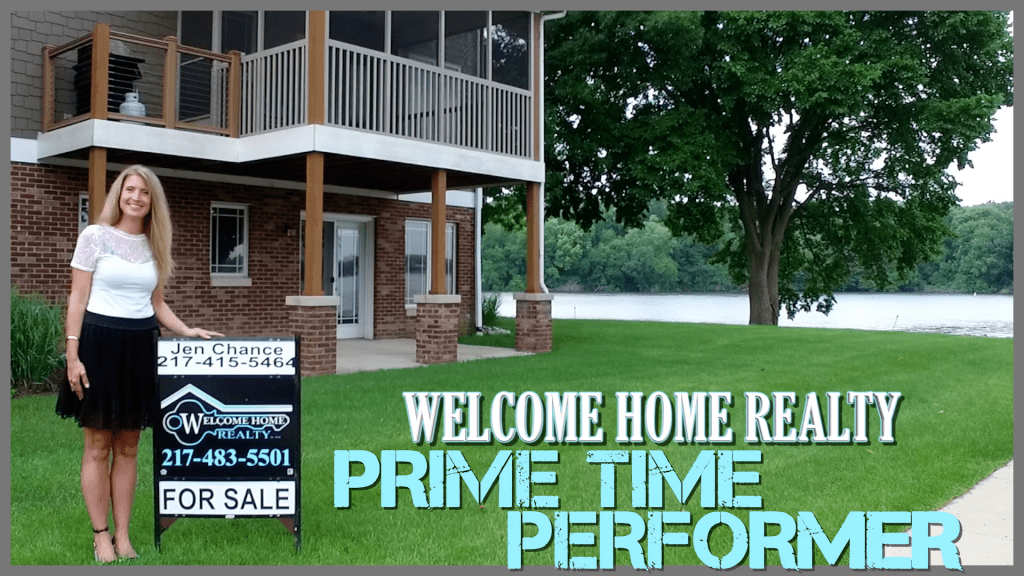 Here are this week's candidates for the Welcome Home Realty Prime Time Performer.
You can vote once every 12 hours until the polls close on Friday at 5 p.m.
The winner will receive a $20 gift card to Mariah's.
Drew Washam (Pleasant Plains Baseball) Pleasant Plains head coach Dave Greer spoke about the "no-name" guys who don't get as much credit after the Cardinals 11-4 sectional championship win over New Berlin. We wanted to give them a name. Junior first baseman Drew Washam came up huge with his bat on Saturday, going 2-4 with four RBI against the Pretzels, helping Plains to two big scoring innings as they head back to another supersectional.
Maria Jorquera (Springfield Soccer) Shoosh has been an offensive force for Springfield High all season, as she's been arguably the best scorer in the CS8. So what does an elite goal scorer do with a sectional championship on the line against a conference foe? How about both of her team's goals, including the game winner with just eight minutes left in the second overtime to hand the Senators a sectional title. Maria Jorquera is a weapon for Springfield High.
Khalil Ross (Lanphier Track) The Lions have another state champ, and this one's a first. Junior Khalil Ross took home gold in the triple jump to make the first state track champ in that event in school history. His jump of 46 feet 9.5 inches bested the 2A field, and with Ross being just a junior, there's a great chance for the Lion to repeat next year.
Claire Torry (Glenwood Soccer) After Marion responded with an equalizer in the first half of the Titans' sectional semifinal game in Bethalto on Wednesday, Glenwood needed a quick response. Senior Claire Torry provided that answer almost immediately. Taking a free kick less than a minute later, Torry dropped in a ridiculous goal from distance that you simply have to see. That goal gave the Titans the lead for good as they went on to beat Marion 4-1 to move on to the sectional championship.
Robert Williams (Springfield Track) While his presence on this list was to be expected, we still have to show the U of I commit some love. Williams became Springfield High's first 3A individual state champion with his 38.14 time in the 300 intermediate hurdles. Nothing quite like going out on top as a senior. Williams also finished third in the 110 hurdles with a time of 14.46.
Terin Teeter (Glenwood Softball) Shutouts always feel great as a pitcher. They're just that much sweeter in the postseason. You can ask Terin Teeter that. The Titan hurler blanked SHG on Saturday, helping guide Glenwood to a 7-0 regional championship win. Teeter struck out eight, allowing just six hits and four walks in the shutout. That was after her five-inning no hitter against MacArthur on Thursday, where Teeter struck out 13 in 13-0 win to get to the regional championship on Saturday.
Reagan Miles (Rochester Softball) It's almost easy to glance past a Reagan Miles stat line these days. Ten strikeouts, three hits, one walk in a 4-0 win. Oh yeah, that's a regional championship win, by the way. Before that, she threw a five-inning perfect game against Southeast in a 10-0 win to get to the regional championship, adding ten more strikeouts to her incredible tally that reached 500 earlier in the season. A great pitcher can take you a long way on the diamond, and the Rockets have the best one in the area.
Luke Lehnen (Glenwood Baseball) Luke might have been the last one to jump on the blonde bandwagon for the Titans, but he was happy to get things started for the Glenwood offense on Saturday in their 10-2 regional championship win over Rochester. Lehnen went 2-3, including his second home run of the season, knocking in four of the Titans' ten runs in the game.
Greg Zellers (New Berlin Track) The higher classes weren't the only ones to walk away with state championships on Saturday. New Berlin's shot put stud Greg Zellers was a beast in Charleston, tossing a 1A best 55 feet 9.25 inches to capture the state title. Already a state champ as a junior, Zellers has a shot to get right back to this highest stage next year as well.