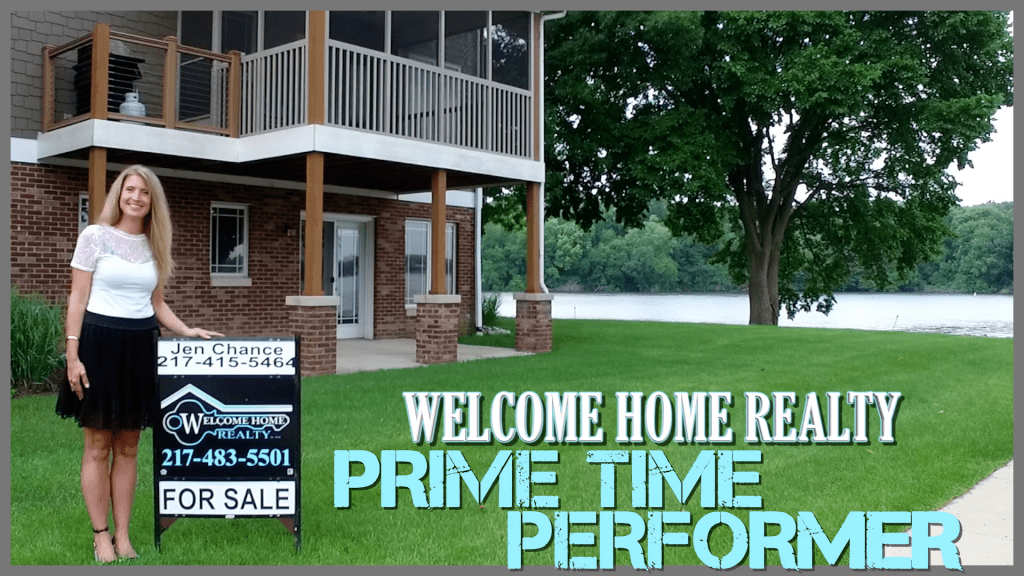 Here are this week's candidates for the Welcome Home Realty Prime Time Performer.
You can vote once every 12 hours until the polls close on Friday at 5 p.m.
The winner will receive a $20 gift card to Mariah's.
Gretchen Trello (SHG Softball) After a strong day at the plate against Auburn on Monday, going 2-3 with two RBI and a home run in a 12-10 win, Trello displayed her power again on Tuesday at City Softball. It was a two run home run against the Senators, and it proved vital in a 8-6 city win.
Cam Furbeck (Pleasant Plains Baseball) He chipped in with his bat on Tuesday, knocking in five runs while going 3-4 at the plate in a 15-5 conference win over Athens, then did it with his arm on Thursday. Of course he wasn't alone, but Furbeck got the start against Riverton in a 4-0 Sangamo win that saw six Plains pitchers combine for the shutout.
Maria Jorquera (Springfield Soccer) Getting a hat trick is always fun. Getting it against a city rival in a conference game? Even more fun. The senior was unstoppable against SHG on Tuesday, providing all of the scoring for the Senators as they took down SHG 3-1 to hand the Cyclones their first conference loss as Springfield High remained perfect in the CS8.
Chad Saner (Lanphier Baseball) This is a name you better get used to on our spring #PTP list. The Lanphier pitcher shook off a shaky start to his first City Baseball game as a senior, but it's all about how you finish. After spotting Southeast a two run lead, Saner struck out 15 batters to give Lanphier the 5-2 city win. If he keeps putting up those kind of strikeout numbers, we'll have no choice but to keep putting him on the list.
Kate Koskey (Southeast Track) History was made at the Thomas McBride Invite at Southeast on Saturday, and Kate Koskey was at the center of it all. After debuting the brand new wheelchairs for Southeast's newest additions to their track teams just a month ago, Koskey raced in the 100 meter dash for the first time in school history. It was a truly special moment for Southeast sports, one that will not be forgotten.
Dalton Torbert (Maroa Forsyth Baseball) In a tightly-contested back and forth game at Forsyth Park, it was Torbert who came through when the Trojans needed it most. In the bottom of the eighth with the score tied at three, Ian Benner got on with a single for the winning run, and Torbert took care of the rest. Sending a shot over the head of left field, Torbert brought in the winning run to hand Maroa Forsyth a 4-3 Sangamo win in extras.
Kira Brown (Springfield Softball) Walk off wins are always fun, but when your walk off is the first win against your rival since 2001, that moment is a whole different animal. Springfield High's Kira Brown is responsible for that moment with her walk-off single in the bottom of the seventh against SHG Wednesday to give the Senators an 11-10 win over the Cyclones, the first since April 11, 2001.
David Emuze (Southeast Track) The Southeast track team continues to shatter records. This time it was David Emuze in the long jump, setting the meet record at the Granite City Invite with a jump of 23 feet one inch. The Spartans make it seem easy, but believe us, the runners and jumpers on the east side are something special.
McGwire Ruot (Pleasant Plains Softball) Teams might want to consider pitching around this Cardinal. After a grand slam in an 18-8 win over Athens on Tuesday, Ruot followed that up with a walk-off homer against Beardstown to give the Cardinals a 9-7 win on Wednesday. Plenty of pop in that Cardinal bat.